Growth
Magento is used by some of the worlds biggest brands. With a global ecosystem of 150,000 developers and a network of 300+ highly-trained solution partners, Magento boosts your online sales while maximizing gross margins
Aim for conversion
Consumer behavior is changing every day. Magento gives you the flexibility to customize and extend your platform to create unique, differentiated branded experiences.
Boost sales
On average, merchants using Magento grow 3X faster than those on competitive platforms. They also realize a 50 percent reduction in Total Cost of Ownership.
---
Magento 2 Migration Service
Are you still on Magento 1? Then it's time to think about migrating to Magento 2. Magento 2 offers plenty of benefits over it's successor Magento 1 and we can perform the migration without any loss of data and functionality.
Data migration
We can migrate any type of data without any loss of data. not-compatible they say? We'll just make it so, and we're good at it!
Code migration
Lost track of all your customisations over the years? Our store assessment solutions help us to tell you exactly what you need to migrate to seamlessly replace your store.
Schedule your personal demo
Curious about what Magento has to offer? Fill in this form and we gladly set you up with a demo.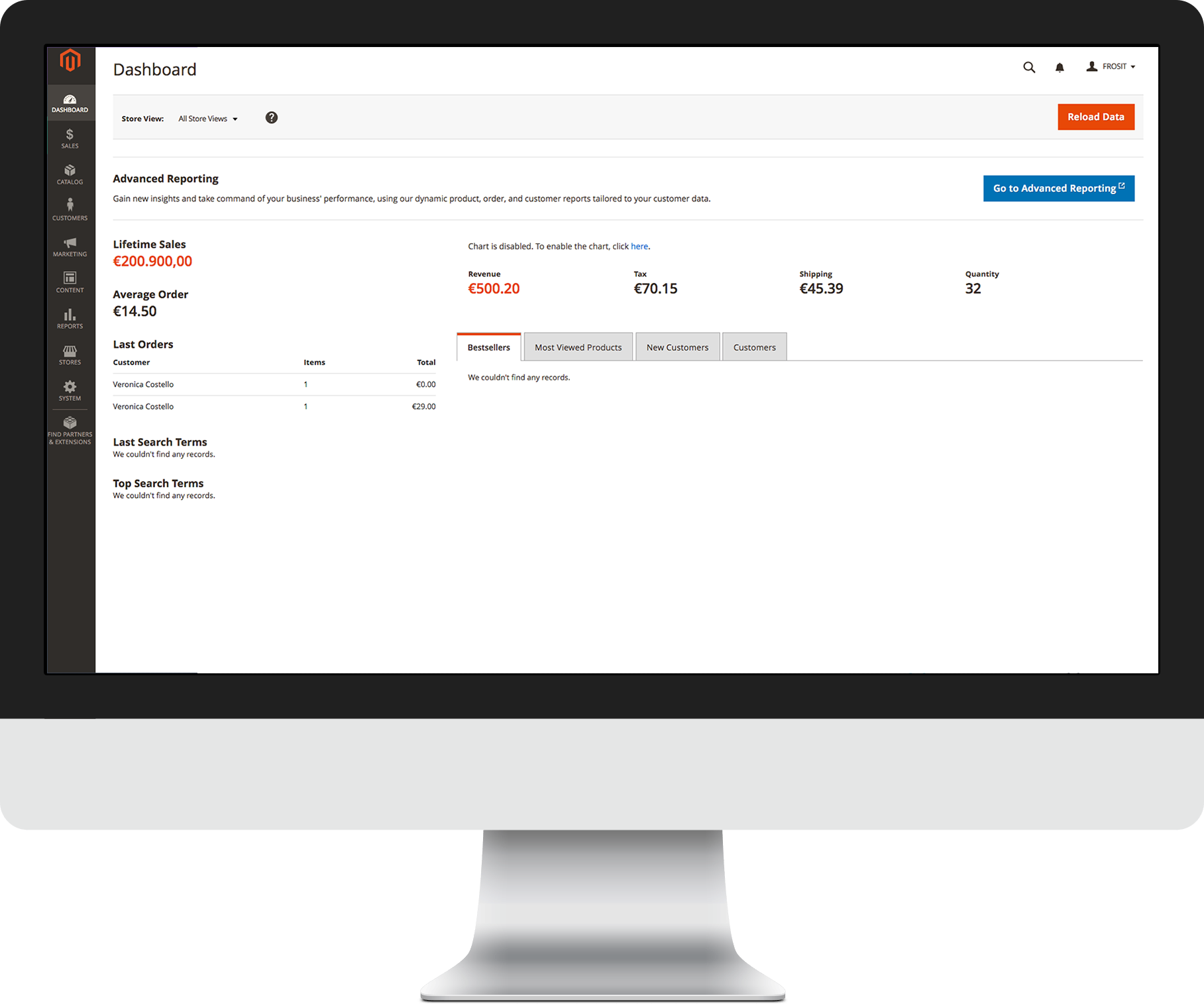 Certified Developers
We have certified Magento developers that guarantee a high level of quality.
Services
What we can do for you
---
We provide the following services on a daily basis, feel free to ask for additional services.
Store development
Creating new stunning high-performance Magento 2 eCommerce webshops.
Performance optimisation
Tuning your stores performance to it's maximum limit.
Extension development
Creating the Magento extension to support your product or service.
Security assessment
An in-depth checkup and recommendation report of your stores security.
GDPR Compliance
EU privacy law compliance from your online to your offline business.
Others
Apart from free and regular updates, we are always ready to help you.